Kunstencentrum VIERNULVIER vzw
Sint-Pietersnieuwstraat 23
9000 Gent
Kunstencentrum VIERNULVIER in De Vooruit is located in the center of the city of Ghent, near the iconic Boekentoren. De Vooruit has its own bicycle parking and there are two large underground car parks a few hundred meters away.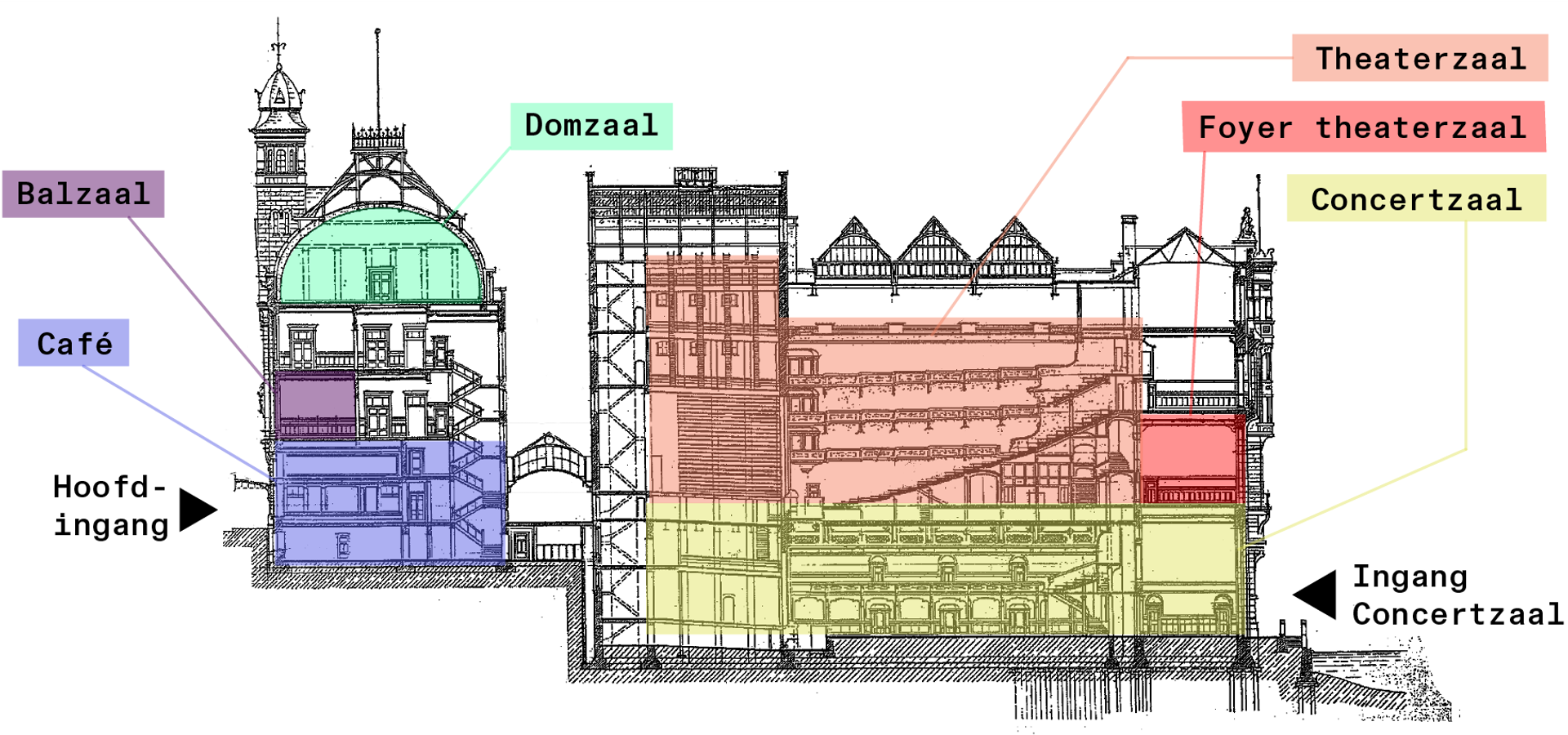 De Vooruit is located in the city center between Gent Zuid, de Krook, de Blandijn and de Kouter. The building has two entrances, the main entrance on Sint-Pietersnieuwstraat (Café/Theaterzaal/Balzaal/Domzaal) and the entrance of the Concert Hall on the waterfront.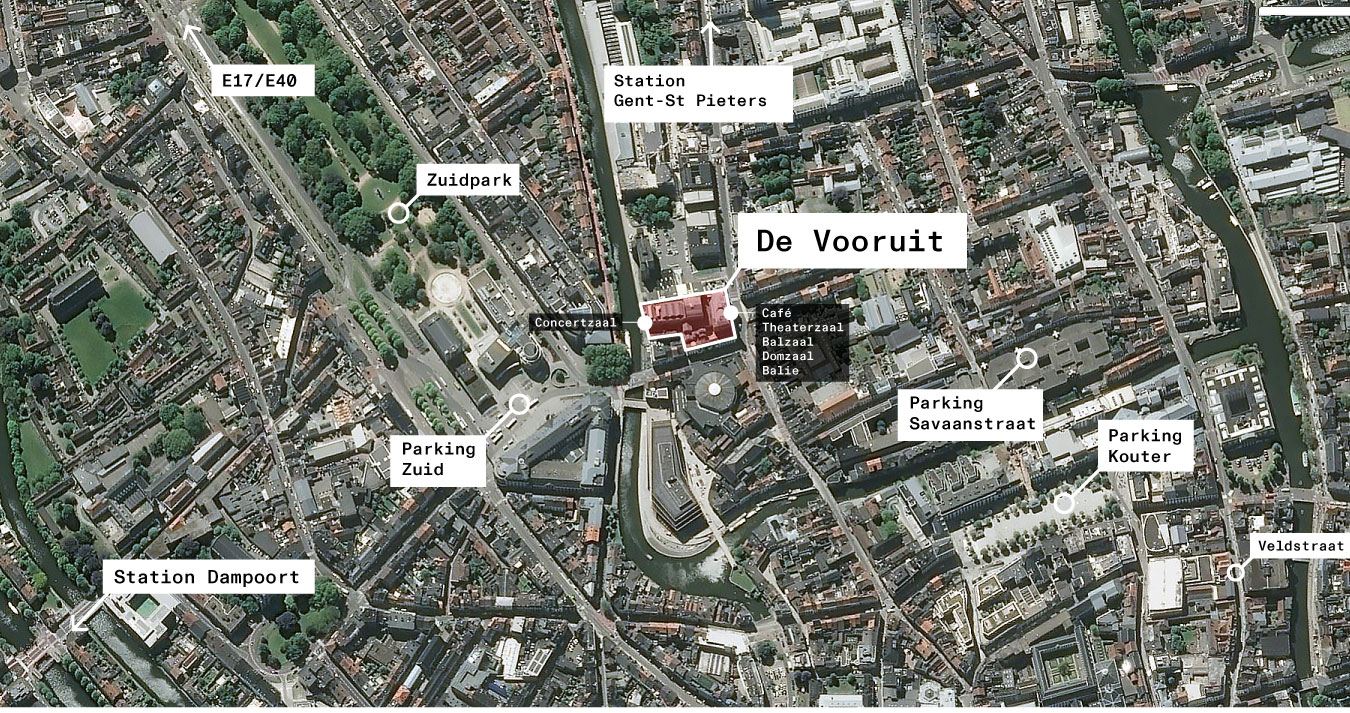 There is a free bicycle parking underneath the VIERULVIER Terrace. There is room for cargo bikes as well.


De Vooruit is located in the city centre and is easily accessible with public transport.
Tram 1 gets you from Gent Sint-Pieters train station to De Vooruit. You need to get out at the stop 'Savaanstraat', in the city centre. Then walk through Bagattenstraat and you will find us at the top of the hill.
Or take bus 70 / 76 / 5 / 6 towards the city centre from Gent Dampoort train station to the Zuid stop.
Busses and trams run every day until 1 a.m.