House rules
At Arts Center VIERNULVIER / in De Vooruit, the well-being and safety of every visitor comes first. That is why respect for our house rules is a condition for attending our performances, concerts and parties.
The staff of VIERNULVIER monitors house rules. Those who do not comply with house rules can be denied (further) access without reimbursement of the entrance fee. Violations of the law will be reported to the police.
There are surveillance cameras at De Vooruit. In the event of incidents, recordings - as described in the camera law - can be requested by the police.
The minimum age for concerts and parties is 16 years. Those younger than that must be accompanied by an adult. VIERNUVIER can ask for identification to check the minimum age.
No alcohol under the age of 16
No liquor under the age of 18
Clearly under the influence? No access or participation
You cannot bring your own drinks or food
VIERNUVIER / De Vooruit are non-smoking, smoking is only allowed in the smoking areas.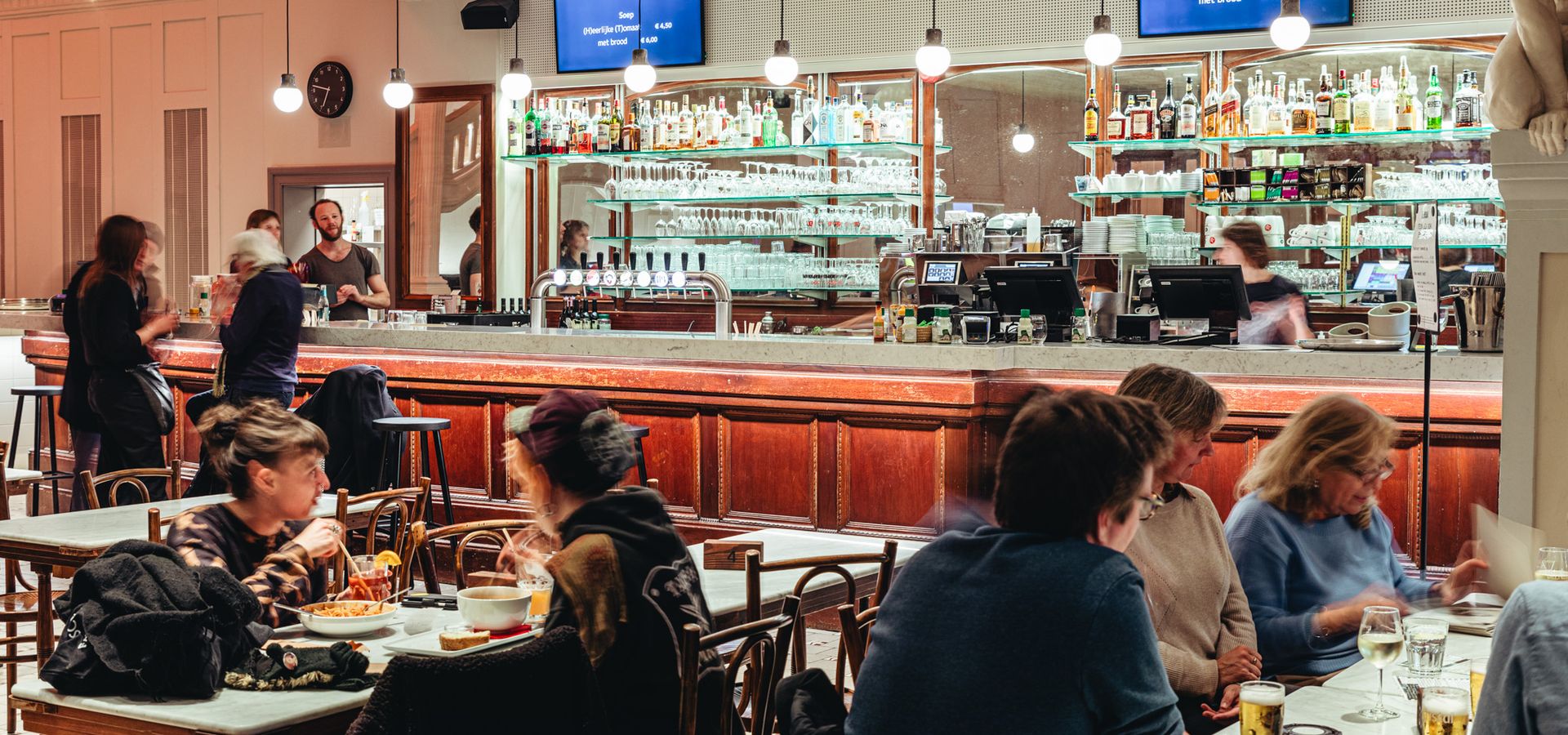 Possession or use of soft and hard drugs is prohibited. In the event of detection or suspicion of trafficking and/or use of drugs, the police will be notified immediately.
Our toilet areas are exclusively for personal sanitary use.
Security checks are possible. Anyone who refuses a check can be denied access.
It is strictly forbidden to throw drinks, cups or other objects, especially from the balcony of the Concert Hall.
It is strictly forbidden to lean or sit on the railing of the balconies and stairs
It is strictly forbidden to stagedive or crowdsurf
Instructions from the staff must be followed in the interest of everyone's safety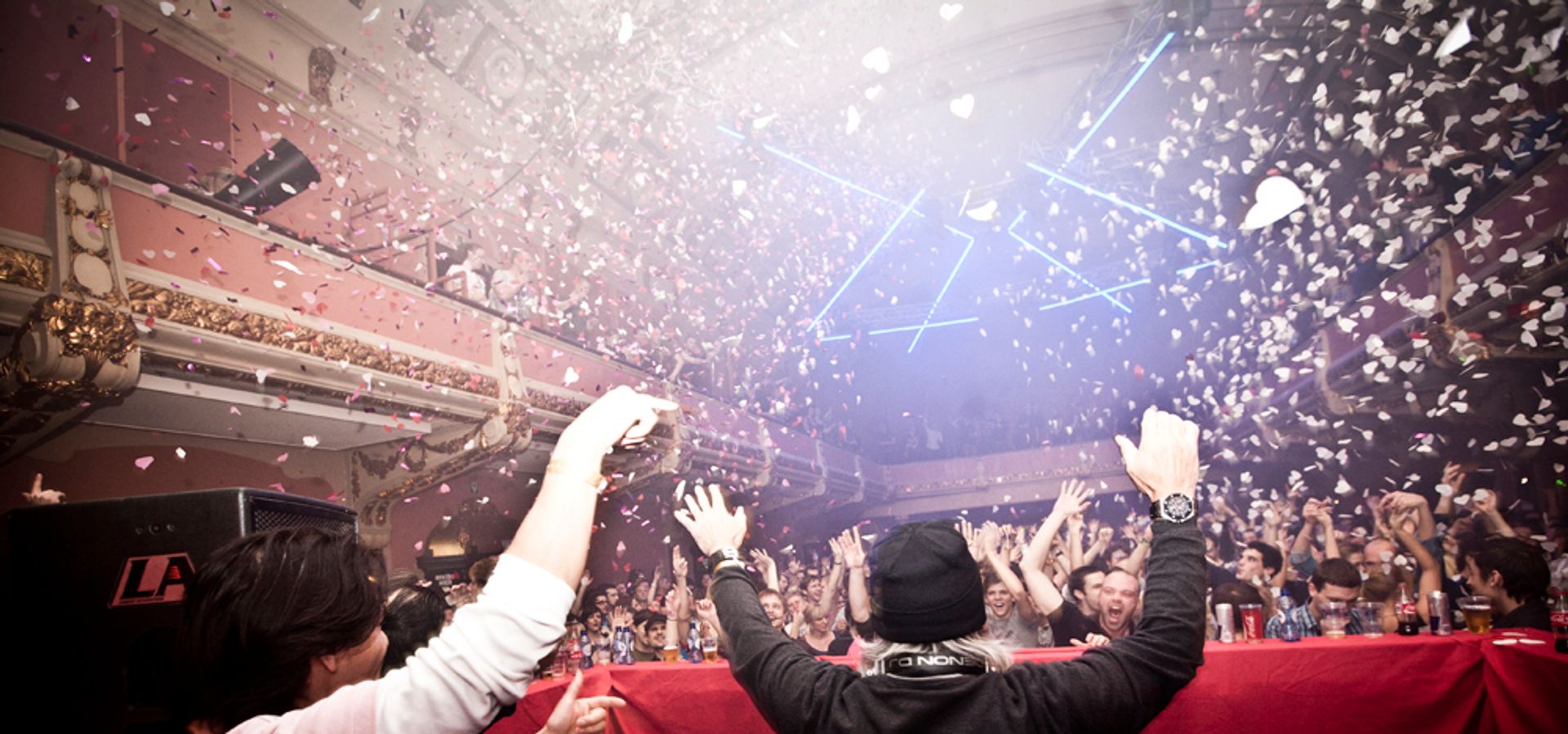 Taking VIERNULVIER property (including glasses/drinks) outside is not allowed. In case of theft, the police will always be notified.
Trading goods in VIERNULVIER is not allowed.
Violence will not be tolerated. By violence we mean:
Vandalism and fighting
Carrying and using weapons or dangerous objects
Verbal abuse: racist, sexist and discriminatory insults
All forms of sexual harassment and sexual violence
Those who use violence will be denied entry and incidents will be reported to the police.