Nirvana, Sonic Youth, Blue Monday Company, I Love Techno: the walls of De Vooruit breathe (cultural) history. In addition to its own programme, VIERNULVIER also makes the rooms of De Vooruit available for rental. With an area of ​​20,000 m², spread over 4 rooms, a handful of studios and a historic Café, we undoubtedly have a space that meets your needs. You will also be assisted by a team of experienced technicians.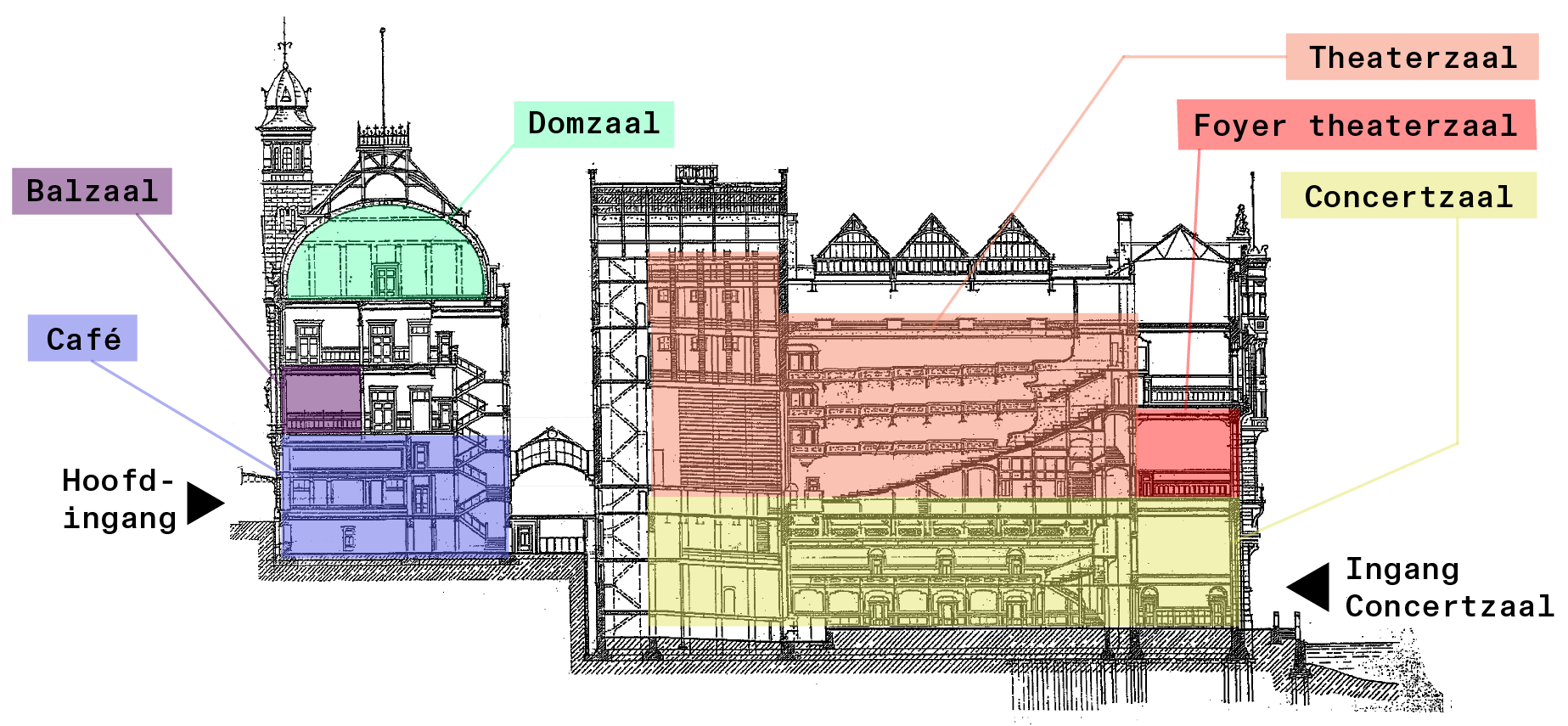 VIERNULVIER is closely involved in the operation of two other halls that are a stone's throw from De Vooruit: Minardschouwburg and Muziekclub Wintercircus.

De Minard is een schouwburg wat verderop gelegen in de Walpoortstraat, naast café Marimain. Als je uit de inkomhal van Vooruit komt, draai je rechtsaf en stap je rechtdoor. Na honderd meter kom je op je rechterkant de schouwburg tegen.
De Minardschouwburg is een prachtig bewaard 19e-eeuwse theater in renaissancestijl. Je kan aan onze ticketbalie tickets kopen voor alle voorstelligen in Minard. Er vinden regelmatig VIERNULVIER voorstellingen plaats.

Op 50 meter van De Vooruit ligt het pas gerenoveerde Wintercircus. Onder het centrale plein van het complex bevindt zich een splinternieuwe concertzaal (de eerste events vinden er in het najaar van 2023 plaats) met een capaciteit van 500 personen staand publiek: Muziekclub Wintercircus.
De uitbating van deze zaal zal gebeuren door vzw Muziekclub Wintercircus, aangestuurd door VIERNULVIER en Democrazy.