Line-up Desertfest Gent 2022 compleet
Pink Room covert integraal 'Paranoid' van Black Sabbath!
Nog één suprise act hadden jullie van ons tegoed voor Desertfest Gent. En wat voor één!
Elke Desertfest-editie trakteren Kunstencentrum VIERNULVIER en Trix alle bezoekers op een unieke show die zowel in Gent als in Antwerpen te zien is. Dit jaar vroegen we de Gentse noisers/punkers/trashers van Pink Room om de Black Sabbath-klassieker 'Paranoid' (1970) integraal te coveren. Surprise!
Meer dan 50 jaar na de release staat het album nog steeds als een huis. Onverwoestbare nummers als 'Iron Man' en 'War Pigs' - met al even onverwoestbare riffs - luidden destijds een nieuwe muziekstroming in. Zonder 'Paranoid' geen heavy metal, geen stonerrock, geen doom of sludge - en uiteraard ook geen Desertfest. De horror!
Pink Room brengt een tros muzikale vleermuizen mee om deze opdracht tot een oorverdovend einde te brengen. Komen gezellig all the time mee frownen:
Bart Baele (Speedözer, Ndugu, Tubelight)
Lynn Claus (Mother, Ponykamp)
Jelle Denturck (DIRK., Protection Patrol Pinkerton)
Willy Organ
Wim Segers (Compro Oro, PAARD.)
+ more tbc
Samen zullen ze de zaal omvormen tot een catacombe waarin het prettig sterven is. Luid, luider, luidst!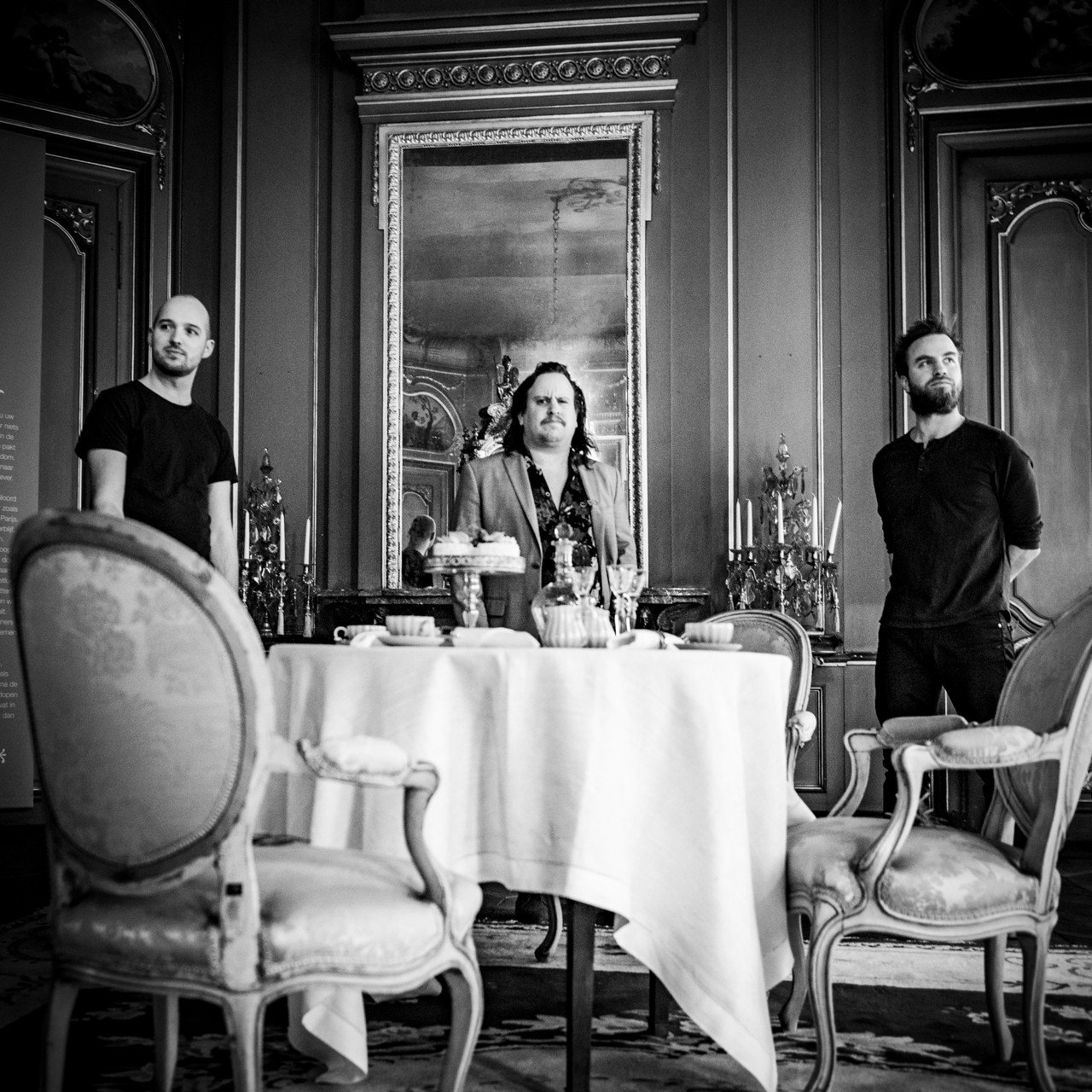 Hiermee staat de dreunende teller finaal op 17 bands. Het fuzzy Londense viertal Steak heeft helaas afgezegd, wegens conflicterende agenda's. Komen wel nog steeds naar De Vooruit: het puike Candlemass, Orange Goblin, Elder, Pallbearer, envy, Monolord, Coven, Celeste, Regarde Les Hommes Tomber, The Devil's Trade, Bossk, The Devil and the Almighty Blues, Wyatt E., Irist, TAU & the Drones of Praise en GGU:LL.

Voorlopig kun je nog steeds dagtickets en combitickets met korting kopen!
Desertfest Gent: 52 euro (geldig op 30 oktober, De Vooruit)
Combi Desertfest Gent & Antwerpen: 149 euro - geldig op 14 t.e.m. 16 oktober (Antwerpen) én 30 oktober (Gent)