Met Let's Tick Together - hét nationale slotritueel van 2020 - gooien we op woensdag 30 december om 20:00 stipt deuren en ramen open. Neem een glas en lepel, en oefen vooraf via letsticktogether.be. Zet op 30 december de livestream op en tik mee! #letsticktogether
LEER HET RITME
Hoe gaan we dat samen doen? Leer het met dit stappenplan:
Stap 1:
Neem een leeg glas en een lepel.
Stap 2:
Bekijk de how to tick-video hieronder. Componist Ruben Nachtergaele legt uit hoe je zelf kan meedoen. Iedereen kan dit, jij ook!
Stap 3:
Kies één van de vier ritmes. In de compositie klinken die bovenop elkaar, simultaan, maar jij kiest er één.
> Hier vind je de backing track om mee te oefenen.
Stap 4:
Ben je een echte durfal? Je kan de ritmes natuurlijk afwisselen tijdens de livestream. Je kan op een paar momenten in het muziekstuk ook zelf iets verzinnen. Laat je volledig gaan!
Stap 5:
Oefenen maar, want op woensdag 30 december om 20:00 tikken we allemaal samen. Zet je raam of deur open en tik mee met je familie en buren. Zet die dag de livestream op en speel mee! De livestream vind je op deze pagina en tal van andere organisaties.
WIL JE LET'S TICK TOGETHER MEE VERSPREIDEN?
Deel Let's Tick Together met je vrienden, familie of netwerk. In deze handige toolkit vind je al het nodige materiaal.
Oefen je reeds op voorhand? Organiseer je een activiteit? Tag ons met #letsticktogether en deel het met de wereld. Bezorg ons ook zeker jouw beelden of foto's via info@letsticktogether.be.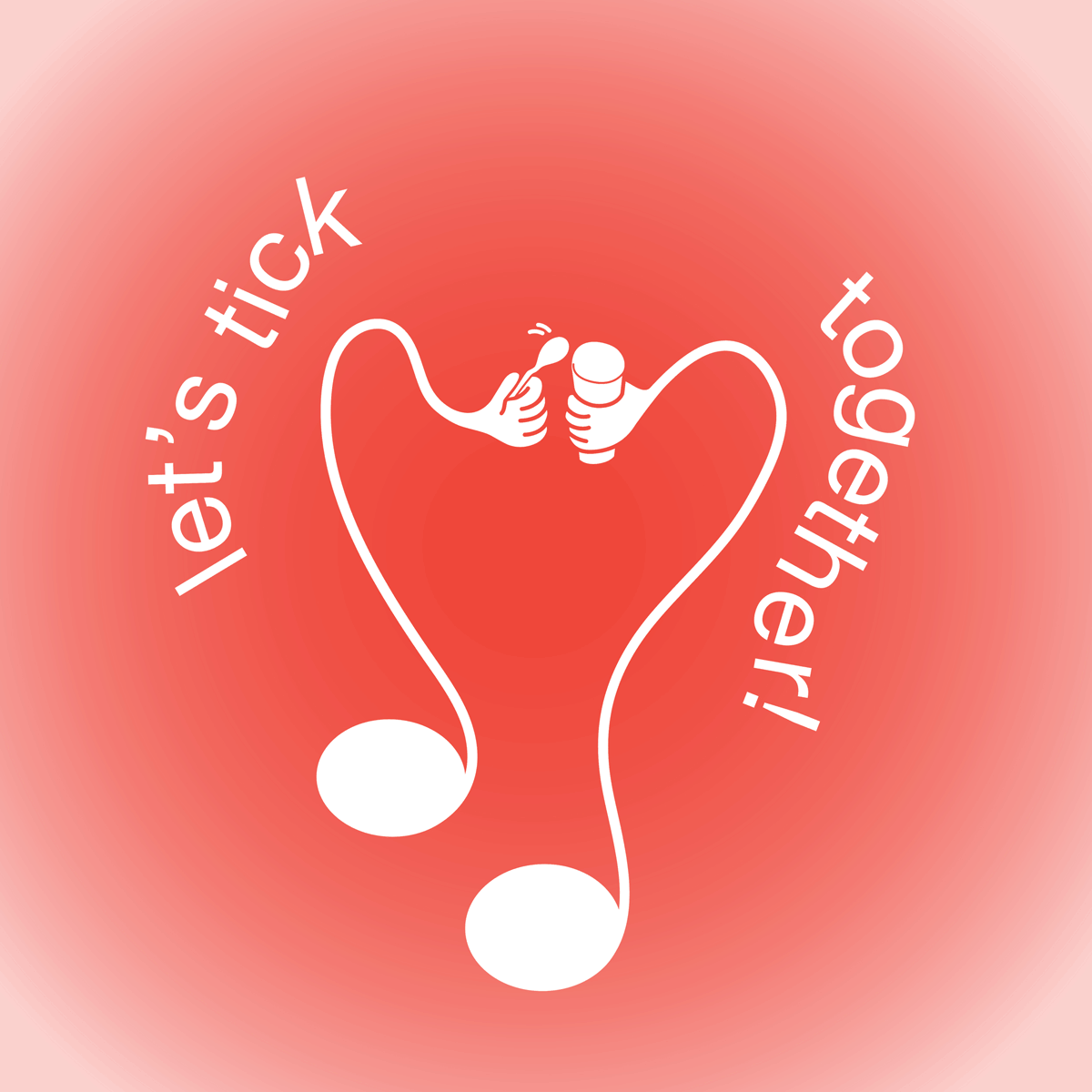 OVER LET'S TICK TOGETHER
Gooi op woensdag 30 december om 20:00 stipt deuren en ramen open, hef samen met ons een leeg glas en tik mee met een muzikale livestream. Met Let's Tick Together - hét nationale slotritueel van 2020 - vragen we zo aandacht voor wat jij verloren bent, voor hoe we voor elkaar zorgen en voor het feest dat niet kan zijn. Let's Tick Together wordt het collectieve slotakkoord van een bewogen jaar.
In dit chaotisch jaar kregen veel mensen het moeilijk. We verloren geliefden, geld en menselijk contact. We bleven met dat verlies vaak zitten binnen onze eigen bubbel. Tegelijkertijd kregen we nieuwe inzichten en hoop. We beseften opnieuw het belang van samen zijn, van creativiteit en van solidariteit. Het hartverwarmende applaus voor onze zorgverleners om 20:00 was daar het mooiste voorbeeld van. Met Let's Tick Together creëren we zo'n nieuw collectief ritueel.
Zin om mee te doen? Surf op 30 december naar letsticktogether.be en zet de livestream op. Neem een glas en lepel, en tik mee op de tonen van een ritmisch muziekstuk, gecomponeerd door de Gentse muzikant Ruben Nachtergaele. Aan de hand van de partituur en filmpjes kan je op voorhand oefenen. Met Let's Tick Together tikken we samen op de voorlaatste dag van 2020, en kijken we het nieuwe jaar met verse moed tegemoet. Een applaus voor elkaar!
Oefen je reeds op voorhand? Organiseer je een activiteit? Tag ons met #letsticktogether en deel het met de wereld.
Let's Tick Together is een initiatief van Moving Closer en Kunstencentrum Voo?uit en wordt ondersteund door meer dan 300 (!) partners uit de culturele wereld, zorgsector en middenveld.
over Moving Closer
Collectief Moving Closer slaat een brug tussen kunst, zorg en (afscheids)rituelen. Vier vrouwen ontwikkelen vanuit hun expertise unieke projecten die ruimte creëren voor rouw, verlies en verdriet. Projecten die toegankelijk en op maat zijn, en die samen gedragen kunnen worden. Moving Closer is Sophie De Somere (Onbetaalbaar), Uus Knops (psychiater, auteur 'Casper: een rouwboek'), Barbara Raes (Beyond the Spoken) en Katleen Schepers (De Zeven Eiken, uitvaartbegeleiding).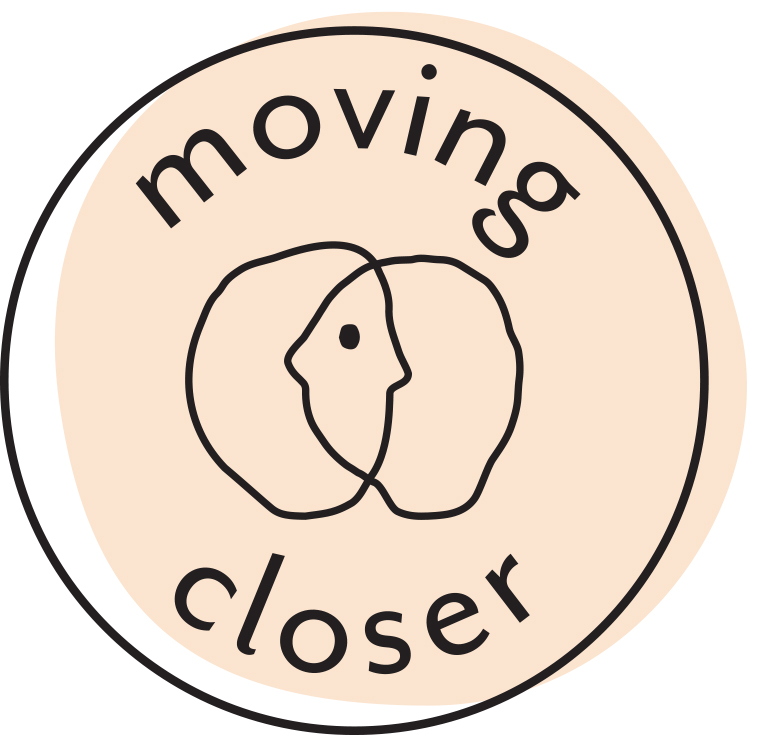 met steun van de Vlaamse Overheid: