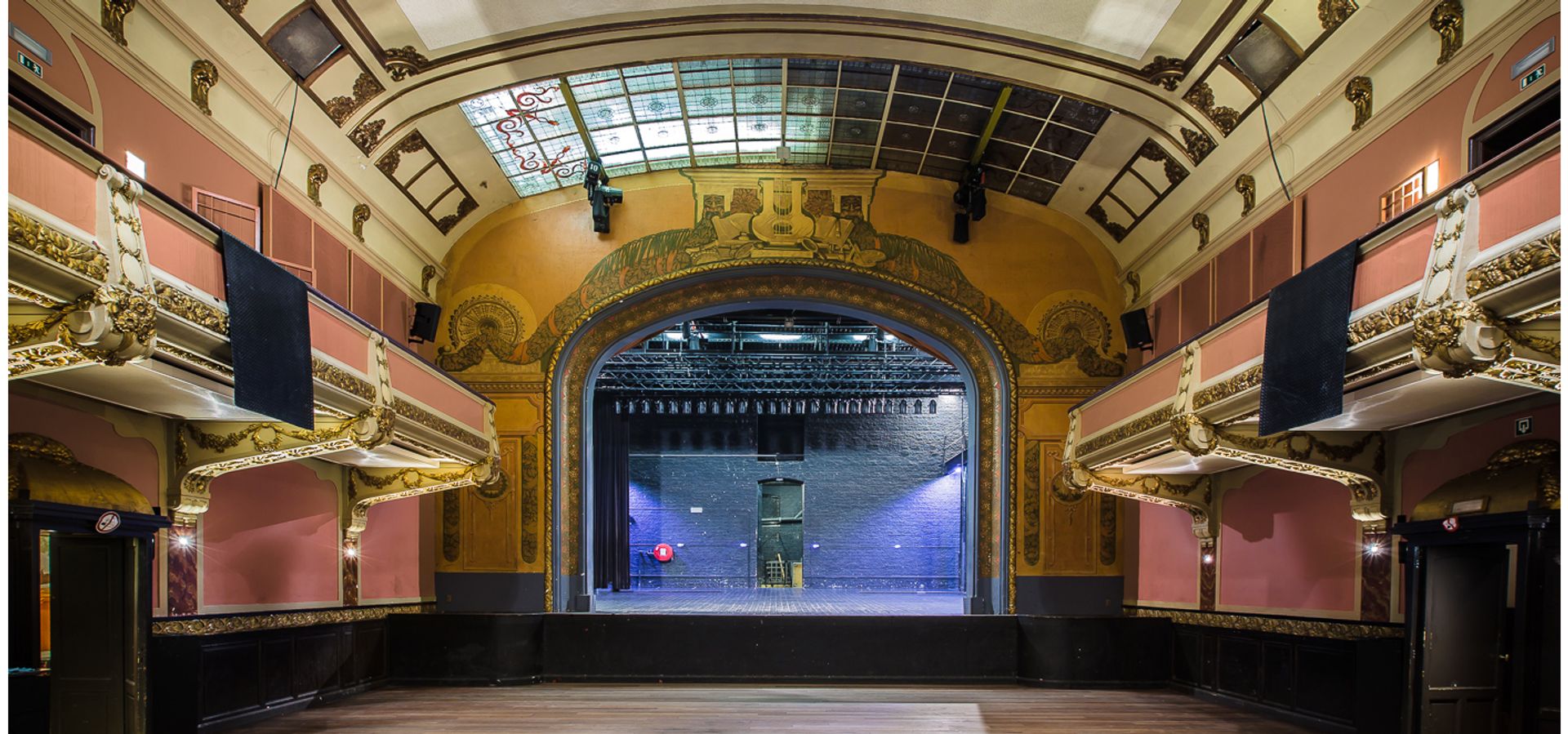 Concertzaal (c) Karin Borghouts
Gezocht: freelance zaalverantwoordelijke
Kunstencentrum Voo?uit is een centraal platform in een rijk netwerk van artiesten en organisaties uit tal van sectoren. Jaarlijks organiseert Vooruit zo'n 185 podiumvoorstellingen, 50 concerten, 60 literaire events en boekpresentaties, … en 250 activiteiten in samenwerking met partners of in verhuur. Voo?uit bereikt 350.000 bezoekers per jaar en is naast een presentatieplaats voor theater, dans, muziek en literatuur, ook een labo voor artistieke ontwikkeling, productie, participatie en reflectie.
Jobomschrijving
Als zaalverantwoordelijke leid je zowel artistieke projecten en festivals als allerhande verhuuractiviteiten (fuiven, concerten, nightlife, evenementen) in goede banen.
Je bent er steeds het eerste aanspreekpunt, verzorgt het goede verloop van het evenement en staat mee in voor de veiligheid van ons publiek. Daarnaast is ook de afsluit, afbouw en reset van elk evenement een belangrijk onderdeel van de functie.
Profiel
Je hebt een groot verantwoordelijkheidsgevoel
Je bent stressbestendig en kan onder tijdsdruk werken
Je bent een goede communicator met de nodige empathische en leidinggevende vaardigheden
Je bent klantvriendelijk, discreet en sociaal
Je bent zowel een zelfstandig werker als een teamplayer
Je werkt probleemoplossend
Je bent flexibel
Je hebt veel feeling met de horeca.
Je bent bereid tot veel avond-, nacht- en weekendwerk
Wij bieden
freelance opdrachten, hoofdzakelijk in de voorjaars- en najaarsperiode.
een dynamische, flexibele en culturele omgeving met fijne collega's
een losse, open werksfeer met ruimte voor initiatief
vergoeding gebaseerd op de barema's van PC 302 en relevante ervaring als richtlijn
een continue interne en externe opleiding
Hoe reageren?
Mail je motivatiebrief met CV vóór dinsdag 1 februari 2022 t.a.v Mario Schelfaut, naar vacature_permanentie@vooruit.be
Voor inlichtingen over deze functie kan je terecht bij Mario Schelfaut op het nummer 0486/94.01.62.
Kunstencentrum Voo?uit is een organisatie die belang hecht aan diversiteit. De selecties gebeuren op grond van competenties, ongeacht origine, leeftijd of geslacht.