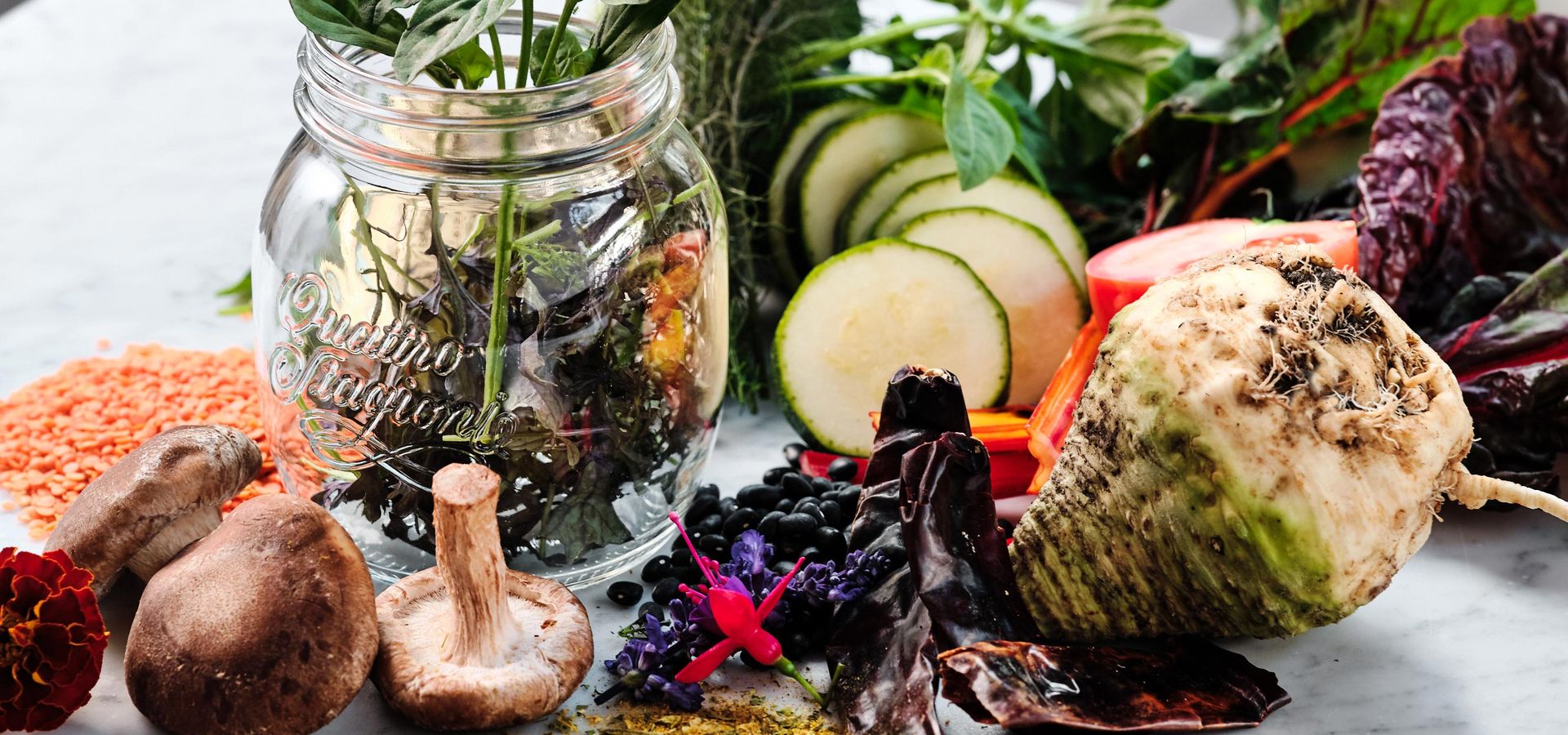 Maak kennis met FOOD bij Voo?uit
"Food may not be the answer to world peace, but it's a start." - Anthony Bourdain 

In het Voo?uit Café zetten we al lang in op een keuken met LEF: we koken lokaal, ecologisch en / of fair trade. Vanaf 2021 zetten we bij Voo?uit nog actiever in op gezonde, evenwichtige en lekkere voeding. Voedsel is bovendien een sterk verbindende factor, tussen vrienden en geliefden, binnen het gezin, maar ook binnen de stad en haar zeer diverse bewoners. Wij bij Voo?uit zien food dan ook meer als een sociaal gebeuren: samen eten, samen nadenken over de toekomst van duurzame voeding en mensen samenbrengen rond en met eten. Daarom wordt voedsel een volwaardig onderdeel van ons programma: maak kennis met FOOD!

We starten tijdens OUR FALL met de Majolica Food Sessions, een nieuwe reeks van demo's waarin je iets lekker én duurzaam op tafel tovert. De Majolica Food Sessions zijn er speciaal voor studenten - succes gegarandeerd op je kot! Daarnaast presenteren we tijdens Film Fest Gent de documentaire 'The Taste of Desire' van regisseur Willemiek Kluijfhout. Na de documentaire volgt een debat en tasting. En verder mag je je binnenkort verwachten aan diverse artistieke projecten, talks en podcasts rond FOOD. 

Heb je trouwens gezien dat we op de torentuin op het Voo?uit Terras allerlei kruiden kweken? In onze Majolica-keuken laten we microgroenten boordevol energie kiemen. De kruiden en de microgroenten gebruikt onze keukenploeg voor het bereiden van allerlei lekkere gerechten. Smakelijk!