VIDEODROOM 2022: Bohren & der Club of Gore x 'Le Révélateur' (Philippe Garrel)
VIERNULVIER & Film Fest Gent
Rang 1
Presale
€ 15,00
At the door
€ 18,00
Bohren & der Club of Gore writes new soundtrack for 'Le Révélateur' by Philippe Garrel
How does a band that has performed for 30 years maintain such a unique sound? With boundless dedication and meticulous attention to detail. Experimental orchestration with limited instrumentation. Radical shifts in style are thankfully not part of Bohren's playbook. 
The band was founded in 1992 by Thorsten Benning, Morten Gass, Robin Rodenberg and Reiner Henseleit, who originally played in various hardcore punk bands with cute-and-cuddly names such as 7 Inch Boots and Chronical Diarrhoea. In 1992, as Bohren & der Club of Gore, they made a crossover of jazz and ambient, which they themselves described as an "unholy ambient mixture of slow jazz ballads, Black Sabbath doom and down-tuned Autopsy sounds". When Henseleit left the band in 1996, Christoph Clöser took his place, replacing the electric guitar with the saxophone.
After the departure of drummer Thorsten Benning in 2015, a veil of silence fell over the remaining three gentlemen. That was until 2020, when their eighth studio album 'Patchouli Blue' was released, full of the sounds of the organ, saxophone, drum machine and analogue synthesiser. According to the German jazz trio itself, 'Patchouli Blue' is "four classic Bohren tracks, three weird tracks and four jazz lurkers". The record catapults you into the sweaty clubs of the seventies, with the welcome addition of Moog synths in the background (and sometimes in the foreground). 
For VIDEODROOM, they're providing a new soundtrack for the silent film 'Le Revélateur' (1968). And who better than the director and one of the main characters to describe the film?
'LE RÉVÉLATEUR'
"In 'Le Révélateur', a couple and their child flee from an unclear but undeniable threat. It is a silent film, without a laugh or a murmur. In a desolate landscape, we see the rebellion of the weakest being: the child."
- Bernadette Lafont, who plays The Mother
"When we were shooting 'Le Révélateur' in Germany, the police would often come to the set. I didn't mind that in itself, it was even part of my reason for coming to Germany: to film near military camps, to have the impression that we are very much oppressed."
- Philippe Garrel (director)
"Of the six films I made with Philippe Garrel, I personally think this is our best work. The minuscule budget we had forced me to create something new in almost every shot."
- Michiel Fournier (cinematographer)
"A masterful minimalist film that – stripped of almost all narrative – hypnotically causes time to slow down, very nearly to the point of stopping. In 'Le Révélateur', two young parents and their son move through the darkness, from space to space, in a desolate and uncanny reality. Through concrete structures, deserted roads and fields, they flee from an unknown threat that seems all-encompassing and inescapable.
"Filmed a few days after the May '68 student revolt in Germany and in the vicinity of several concentration camps, the film is bathed in bleak symbolism and wavers constantly between waking and sleeping. A controversial masterpiece of French experimental cinema." 
– Wouter Vanhaelemeesch (VIDEODROOM programmer)
BOHREN & DER CLUB OF GORE ON THEIR CHOICE OF 'LE RÉVÉLATEUR'

"We chose 'Le Révélateur' because there are similarities between our music and the film: a little goes a long way. The pared-down aesthetics and the free spaces created by the film's images allow each viewer to make their own statement and find their own emotions in it – just as listeners do with our music.
There are only three characters in the film: The Father, The Mother and The Child. Likewise there are three of us in Bohren & the Club of Gore: Christoph, Morten, Robin.
Knowing that director Philippe Garrel gave the actors (except the child, of course) LSD during filming also made an impression on us. We haven't performed on LSD (yet), but we often hear that our music has hallucinogenic properties, which can lead to addiction if used regularly – like any intoxicant."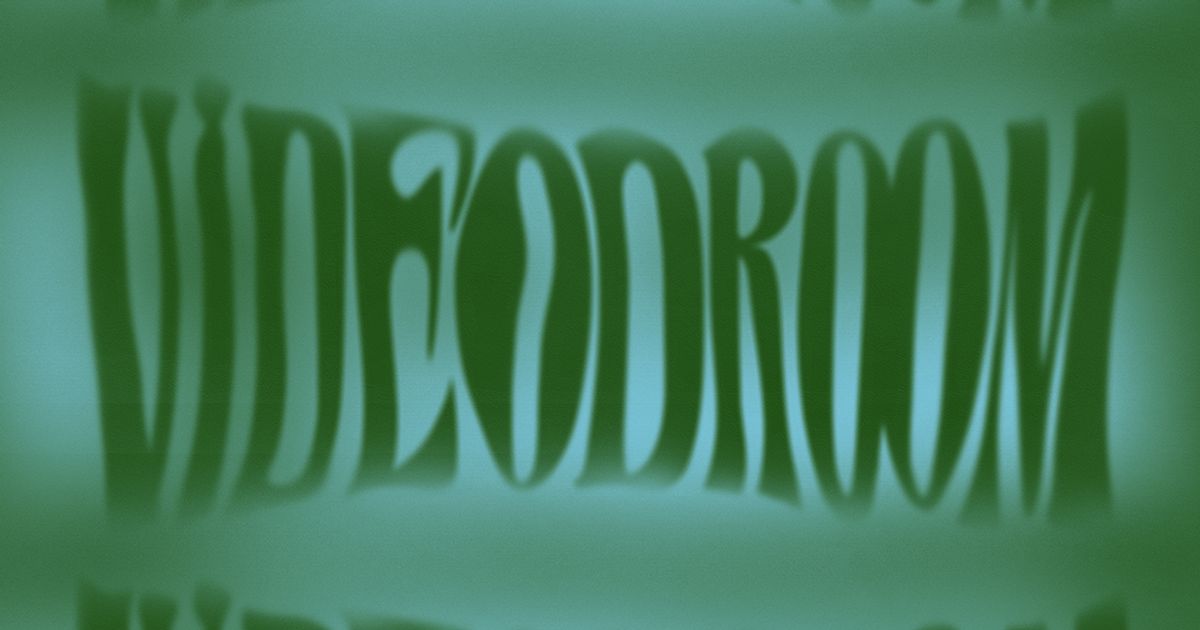 VIDEODROOM is de jaarlijkse creatieve dream date tussen Kunstencentrum VIERNULVIER en Film Fest Gent: een eigenwijze mengelmoes van eclectische muziek en dito cultcinema. Van 12 oktober tot en met 22 …
PRACTICAL
Wed 12.10 - 20:00 (doors) De Vooruit Theaterzaal
MUZIEK / FILM 
€15 (presale) / €18 (at the door)
Credits