10x10: Erwan Ha Kyoon Larcher
'Ruine'
Smells Like Circus
Balance artist, dancer, archer, drummer, living torch and singer: the French-South-Korean performer and circus artist Erwan Ha Kyoon Larcher does it all in the solo opera 'RUINE'. This production is a series of symbolic, Dadaistic acts that together form a self-portrait of their maker. "'Ruine' is spectacular as well as intimate, metaphorical and concrete", commented the renowned France Culture.

In the Belgian premiere of 'RUINE', Erwan Ha Kyoon Larcher combines his own desires and (im)possibilities with questions about the passing of time, about taking responsibility and making choices. All the pieces of the puzzle come together in this poetic and overwhelming feat of performance. Erwan Ha Kyoon Larcher is active as a circus artist (Cie Ivan Mosjoukine), actor (Christoph Honoré, Philippe Quesne, ...) and dancer (Eun Me Ahn Dance Company, Kubilaï Khan). 'RUINE' is his first solo show.
After the show (wed 02.03), welcome at the Vooruit Café for a DJ set by Erwan Ha Kyoon Larcher. 

Queef brings queer content to you. 
Read and discover more about this artist. 
"'RUINE', c'est spectaculaire et intime, métaphorique et concret, un très bel autoportrait scénique."
"'RUINE' prend la forme d'un jeu de piste accidenté; sorte de Fort Boyard dadaïste où, stricto sensu, l'homme scie la branche sur laquelle il est juché. (...) L'échafaudage 'RUINE' tient autant de la performance hardie que du spectacle au sens basique du terme - qu'à l'évidence, il n'a de cesse de chahuter et pervertir."
"Pas tout à fait autobiographie mais partant de questions très intimes, 'RUINE' est une suite d'actions où le prosaïque et l'exceptionnel avancent main dans la main: chanter, danser, se tenir en équilibre sur les mains - en apnée, en torche vivante ou sur des œufs, donc - tomber, boire ou encore scier la branche sur laquelle on est assis."
"Captivant de bout en bout, un spectacle extraordinaire et un jeune artiste qu'on a envie de revoir! Analeptique pour quiconque se sent de la colère au spectacle du monde (voire du monde du spectacle)." - Un fauteuil pour l'orchestre, Marguerite Papazoglou
"Un surprenant solo où, pour dresser son autoportrait, l'artiste déploie des actes qui vont bien au-delà du cirque."
PRAKTISCH
wo 02 & do 03.03 - 20:00 Domzaal De Vooruit
PODIUM / performance / circus / 10x10
€10 
60 min. 
Credits
text, scenography & performance: Erwan Ha Kyoon Larcher - voice: Erwan Ha Kyoon Larcher - music & sound: THA KYOON  - direction & sound: Enzo Bodo - lighting design: Vera Martins - lighting direction: Vera Martins & Jérôme Baudouin - pyrotechnic costume: Ann Williams - pyrotechnics: Marianne Le Duc - scenographic space: Ji Min Park & Erwan Ha Kyoon Larcher - tortoise construction: Bigtime Studio (Marion Flament & Jimme Cloo) - production: Le CENTQUATRE-PARIS - co-production: Le Monfort théâtre - with the support of: La DRAC Île-de-France, L'association Beaumarchais SACD, Nanterre-Amandiers centre dramatique national & l'Espace Périphérique (Mairie de Paris / Parc de la Villette) - tour with: Le CENTQUATRE ON THE ROAD - with special thanks to: Maël Larcher, Adeline Ferrante, Elise Lahouassa, Vimala Pons, Tsirihaka Harrivel, Julia Lanoë, Ava Hervier, Pascale Consigny, Hervé Ingrand, Eric Fimbel, Marie Christine Fimbel, Elise Fimbel & Violaine Fimbel, Jeanne Added, Gus Sauzay, Boram Soh, Julien Vadet, Mathilde Ochs, Lucie Montana, Nicole Laurent, Stéphane Ricordel & Laurence de Magalhaes, Philippe Quesne, Yvan Clédat & Coco Petitpierre & everyone who helped me - in co-production with: LOD muziektheater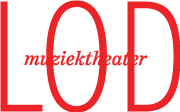 with the support of: